Steps to Selling Your Car to a Dealership

Selling your car yourself can take a lot of work but it doesn't have to be that way. Here at our dealership, we're happy to buy your car from you, making the car-selling process easier. Just have a conversation with our sales team and we'll help you through the trade-in process so you can sell your car to our dealership as easily as possible.
If you'd like to learn all about how we can help you sell your car in the Atlantic City and Egg Harbor, NJ, areas, get in touch with our team at Boardwalk Honda today!
---
Find Your Car's Value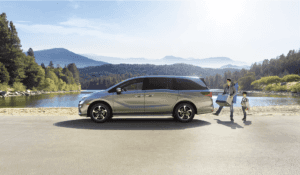 The first step to selling your car to us is learning your car's value. There are numerous resources that will give you an idea of what your vehicle is worth so you can research your next vehicle.
While you're on our website, you can make use of our available "What's Your Car Worth?" tool. Here, we make it convenient to learn what we may be able to offer for your current car. Once you're ready, come visit us at our dealership and let us appraise your vehicle.
---
Boost Your Car's Trade-in Value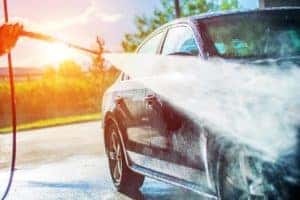 Before you sell your vehicle, you may want to do some additional maintenance that will help boost its trade-in value. You want to give your vehicle some TLC so that it makes a great first impression. Some of the main things you may want to do include:
Keep up with your car's basic maintenance
Have the car detailed inside and out
Schedule any necessary repairs
Get body work done to remove dents and scratches
When your car is in great condition, you'll significantly increase your vehicle's trade-in value. The next step is to bring your car to us and we'll be able to tell you what we're able to provide for your vehicle.
---
Visit Our Finance Center
When it comes time to sell your car, you'll want to visit our finance center where we'll discuss options for selling your vehicle. If you're buying another car, we can apply your car's value to the down payment of your next vehicle, helping you to get a great loan.
Afterward, we can discuss lending options to determine the loan that works best with your financial needs. To make things even more convenient, you can also apply for a loan on our website, which will let you come to our dealership completely prepared.
---
Sell Your Car to Our Dealership Today
When drivers want to get a car they'll look forward to driving, our dealership is happy to help you out when buying your next car. Our team is always happy to provide a great deal to drivers in the Atlantic City and Egg Harbor, New Jersey, areas. To get started selling your car to our dealership, meet with our sales team for an appraisal here at Boardwalk Honda!