How Much Can My Honda SUV Tow?

If you love heading to the beach or the woods near Atlantic City or Egg Harbor, NJ, you may want a vehicle with lots of hauling power.
What's nice is that you don't have to go for a big truck for hitching capability, as an SUV will do just nicely. In fact, Honda has designed SUVs that offer easy maneuverability, along with high-towing capacities.
Not sure how much your Honda SUV can tow? We can help you out with this guide from Boardwalk Honda. Keep reading to learn what your vehicle could tow, and don't hesitate to contact us with any questions you may have.
How Much Can You Haul With a Honda SUV?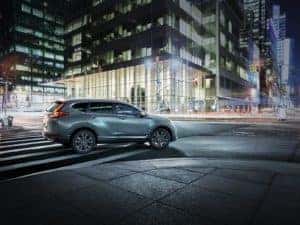 There are three Honda SUVs that are capable of towing:
No matter if you have a compact or midsize automobile, you can still bring along larger objects for work or play. Curious to know what items you could tow with these Honda SUVs? Keep reading!
Honda CR-V Towing Capacity
The Honda CR-V has a maximum towing capacity of 1,500 pounds. This is in its standard form when equipped with a 190-horsepower 1.5L 4-cylinder engine and Continuously Variable Transmission.
The CR-V may be a compact SUV, but it can still tow a great deal. Heading to the mountains with a couple buddies? Hitch a small pop-up trailer to the back of the vehicle, and you're ready to go.
Honda Passport Towing Capacity
With the Honda Passport being a midsize SUV, it can tow a bit more. How much depends on whether you opt for the front-wheel-drive (FWD) or all-wheel-drive (AWD) model.
If you go with FWD, you'll have a maximum towing capacity of 3,500 pounds. Need that extra traction? Go with AWD and receive a maximum towing capacity of 5,000 pounds.
Both versions of the Passport are powered by a 3.5L V6 engine. It churns out 280 horsepower and 262 lb-ft of torque, which helps give it that extra hauling capability.
Honda Pilot Towing Capacity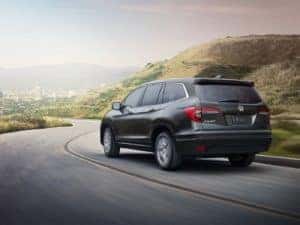 The 2021 Honda Pilot is a midsize SUV that has the same towing capacities as the Passport. So, if you get the standard FWD model, you'll have a maximum towing capacity of 3,500 pounds; the available AWD bumps that up to 5,000 pounds.
This is when you have the 280-horsepower 3.5L V6 engine and 9-speed automatic transmission inside the automobile. So, what exactly can this SUV tow? This table lays it out for you:
Maximum Towing Capacity
Examples of Objects to Haul
3,500 pounds
Lightweight boat

Pair of motorcycles

Couple ATVs

5,000 pounds
Midsize trailer

Larger boat

Car on a flat-bed trailer
Discover What Your Honda SUV Can Tow Today
Now that you know how much each SUV can tow, you may want to see this hauling power in action.
To do so, schedule a test drive at Boardwalk Honda. We'll show you how each towing feature works and have you take the SUV for a spin to determine if it's right for you.
Don't wait. Schedule a test drive at our Honda dealership near Atlantic City and Egg Harbor, New Jersey, today!