---
Your New Jersey Used Car Dealership
When drivers set out searching for a pre-owned automobile, it may take some time to find the right one for them. However, we here at Boardwalk Honda can offer our assistance.
Our used car dealer is all about helping drivers like you around Atlantic City and Egg Harbor, NJ, find a reliable automobile. However, we're not just limited to drivers in these cities. We feel that everyone in the market for a used car would benefit from checking out our inventory.
That's why we have these service listing pages, so drivers who are currently looking for the right used car can learn about our dealership and how we can help.
Continue reading to discover our services, and feel free to reach out to us if you have any questions.
Searching for a Used Car Dealer near Me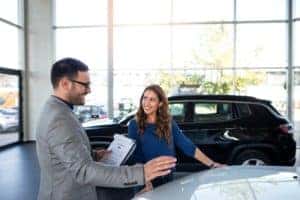 Modern technology has revolutionized the car-buying experience, especially when shopping for used cars.
Most drivers who are searching for the right pre-owned vehicle tend to browse the internet to find the best places to get one. When they begin their search, they'll type "used car dealer near me" in the search engine, which will bring up the results they need to get started. That's where our used car dealer pages come in.
Our Used Car Dealership Pages
You'll notice that each of these car dealership near me pages has a specific location in the title. These are the areas that are relatively close to our dealership, so we can help when drivers from these towns, cities, or communities are seeking the right used car and a dealership where they can find it.
Each of these pages gives a brief rundown of the town or city by listing some of its history, its attractions, and any notable people who grew up in the area. We then introduce our used Honda dealership and list some of our services, inventory, and how we can help.
Using These Used Car Dealer near Me Pages
When you're searching for a "used car dealer near me," you may come across one of these pages that focuses on your town or city. The page will give you a taste of how our dealership can help you on your journey to finding the right used car.
You'll learn enough about our dealership so that when you visit, you'll be ready to get started on finding the automobile for you.
How to Find Used Cars for Sale near You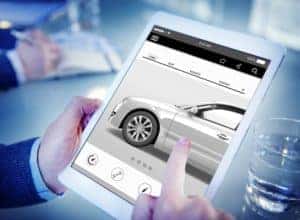 Now that you know a bit about these service area listings, you may be wondering how to go about finding your dream car.
You can start by browsing our inventory online, where we show every used and certified pre-owned model offered at our dealership.
You can look through each listing one by one to see photos, specs, and features. However, because there are tons of body styles, exterior colors, and more available, the search filters come in handy to narrow down your options.
If you're thinking of getting a coupe, sedan, SUV, or truck, look for it on our website. Afterward, stop by our dealer to test drive one of our NJ used cars, ensuring that it's right for your lifestyle.
Used Car Financing Made Simple
Once you've found your new ride, you'll want to visit our finance center to begin the buying process.
We'll meet with you one-on-one to go over your budget, as well as everything covered in a typical loan. We'll also reach out to local banks and lenders, ensuring you get a plan with terms you're happy with. Plus, if you have a vehicle to trade in, we can put that value toward a down payment, which can help lower your payments each month.
If you'd like, you can begin this process from the comfort of your home. Fill out our secure finance application to get pre-approved for a loan. After you submit your information, visit the finance experts at our dealership. They'll have everything ready to go and will get you driving home in a new-to-you car in no time.
Top-Quality Automotive Service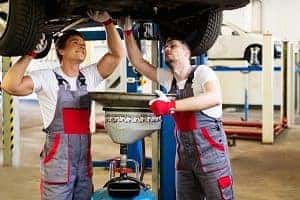 Even after the initial drive off our lot, the work with us doesn't need to end. We want to keep our customers happy for many years and miles, which is why we offer a state-of-the-art service center right on site.
It's here that you'll find a team of highly trained and certified technicians. They have years of experience working on all types of automobiles. Therefore, they can quickly spot any potential issues and remedy them as soon as possible.
Whether your vehicle needs an oil change, wheel alignment, or engine repair, our team can handle it. We'll take care of any necessary part replacements, too, and only use genuine original equipment manufacturer (OEM) parts for the job.
Service Center Amenities
Want to wait for your car? Relax in our lounge area with a cup of coffee and a baked good. Watch some TV or get work done with access to free high-speed Wi-Fi. We'll let you know when your vehicle is good to go.
If you have somewhere to be, take advantage of our courtesy shuttle service. After you drop your vehicle off to our dealership, we'll drive you to your house, office, or any other spot nearby. The moment your car is ready, we'll come pick you up and bring you back to the dealership—convenience at its finest.
---
Find a Used Car Dealer in NJ Today
If you are ready to get started, find the relevant used car dealer page that focuses on your town or city so that you can learn about our dealership and services.
At Boardwalk Honda, we're proud to help drivers in Atlantic City, Egg Harbor, and the surrounding New Jersey areas when it's time to find a used car.
Don't wait. Contact us today!
---