Honda Maintenance Schedule

---
Your Honda is a high-performing vehicle that is ready for any adventure around Atlantic City, Egg Harbor, or Galloway, NJ. One of the best ways to keep your Honda driving well for the long haul is to know about its maintenance schedule.
That's why Boardwalk Honda is here to help and provide you with all you need to know about Honda maintenance. Keep on reading to learn more about scheduling maintenance, and what our Honda service center has to offer.
---
​
Honda Maintenance Minder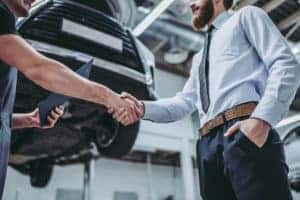 Each Honda is intelligently built, and the Honda Maintenance Minder is no different. With this feature, your Honda can help you keep track of your vehicle's service needs, so you can make an appointment promptly.
Your multi-information display will show what maintenance your Honda needs based on various factors, including the length of time and drive load. If you drive in normal conditions, the Maintenance Minder may alert you from 7,500 to 10,000 miles. However, if you drive in more severe conditions, you could be alerted in a 3,000 to the 4,999-mile range.
Before it's time for service, your Honda will remind you with a "Service Due Soon" message.  If you have any questions about the Honda Maintenance Minder, you can always reach out to our service center, and we can assist.
---
The Importance of Honda Maintenance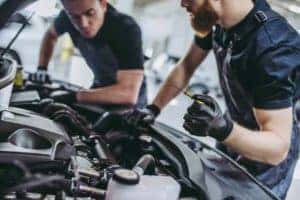 Regular Honda maintenance is the key to keeping your vehicle functioning at its peak. Services like oil changes, tire rotations, and vehicle inspections all play significant roles in keeping your Honda driving well and helping you stay safe on the road.
Though Honda Maintenance Minder is an excellent way to know when service is approaching, there may be physical signs that it's time to bring your Honda in for maintenance.
Some of these include:
Persistent check-engine light.
Poor fuel economy.
Squeaking or clicking noises.
So, if you notice any of these issues, feel free to make your way to our service center and we can address them promptly.
---
Honda Maintenance near Me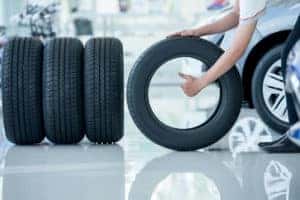 At our service center, you can feel confident that our team of expert technicians will take care of your Honda. Each technician is trained to know your Honda inside and out, so they can properly assess and fix any issues.
We use some of the most cutting-edge tools for your service, which include diagnostic systems that help point us towards any issues under the hood. This helps us get to the root of the issue, while resolving it efficiently.
Should your vehicle need a part replacement, we use genuine Honda parts. These components are crafted to perfectly fit your Honda and are also covered by warranties. You can have peace of mind while you cruise, knowing that our team has got your back if anything happens to your Honda parts.
Our service menu includes a wide range of services, including:
Oil changes.
Tire rotations.
Brake repairs.
---
Schedule Your Honda Maintenance Today!
Atlantic City, Egg Harbor, or Galloway, NJ, drivers can schedule their Honda maintenance at Boardwalk Honda. Book your appointment today to get started!
---