Honda Maintenance Minder
Staying on top of oil changes is crucial—especially if you want your Honda to perform at its best, and most efficient, while you're on trips throughout the Atlantic City, Egg Harbor, and Galloway areas. Most drivers know that their vehicle requires periodic oil changes, however, not all drivers know when it's the right time to have their oil changed. Luckily, Honda models all come with the Maintenance Minder™ system, which will keep drivers like you in the known regarding this very important service.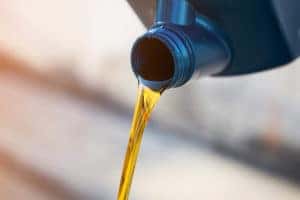 How the Maintenance Minder™ System Works
Your Maintenance Minder™ system is an on-board diagnostics computer that will inform you of upcoming services that you'll need to have performed. The screen that delivers these alerts and updates appears behind the steering wheel below the speedometer. The Maintenance Minder™ system uses display codes to let you know that type of service that your vehicle requires.
The important thing to note is that the Maintenance Minder™ alerts are very different from warning light. Warning lights generally inform you of a mechanical issue or malfunction that's happening at that very moment. Maintenance Minder™ codes simply inform you when there's still time left to have the service completed.
Honda Maintenance Minder™ Codes
The Honda Maintenance Minder™ system delivers a series of codes to the screen that indicate the type of service that you should have performed on your vehicle. As the driver of a Honda, you should familiarize yourself with the list of Maintenance Minder™ codes so you can be up-to-date on your vehicle's systems and its necessary maintenance. Below, you'll see a list of the Maintenance Minder™ codes and what they mean.
Maintenance Minder™ Code A: This code simply means to have your oil changed and your oil filter replaced. This code appears when your engine oil life is at 15-16%.
Maintenance Minder™ Code B: When this code appears, it means that you'll need an oil change, as well as a few additional services like a parking brake adjustment, a fuel filter draining, and a thorough inspection of your vehicle's suspension, brake system, exhaust system, and the fuel lines and connections.
Maintenance Minder™ Code 1: If you see this code, it's recommending that you have your tires rotated.
Maintenance Minder™ Code 2: When it's time to replace your air cleaner element of your dust and pollen filter, this code will appear.
Maintenance Minder™ Code 3: This code means that it's time to replace your transmission fluid.
Maintenance Minder™ Code 4: Your spark plugs should be replaced after seeing this code appear.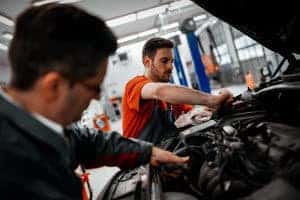 Maintenance Minder™ Code 5: This is the final code, and it tells you that it's time to replace your engine coolant.
What to Do When a Maintenance Minder™ Code Appears
If you've noticed that a Maintenance Minder™ code has popped on while you're on your journey, you don't need to worry. It just means that you should schedule a service appointment at your earliest convenience. By following these codes, and keeping up with the necessary maintenance, your Honda will perform at its best and you'll even get to keep driving it longer and longer.
Did you see a Maintenance Minder™ code appear in your Honda? Schedule your next service with us at Boardwalk Honda. We're proud to help drivers in Atlantic City, Egg Harbor, and Galloway with their automotive service and maintenance so they can continue to enjoy driving their Honda at its best.