Download Your FREE Honda CR-V Maintenance Schedule eBook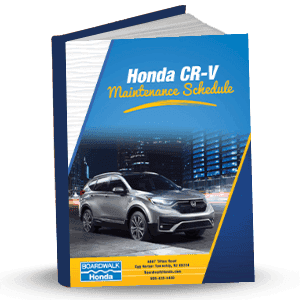 Have you ever been driving down the street and noticed a funny code or icon on the dashboard of your Honda CR-V? Is your odometer getting up into four or even five digits? If so, there's a chance that your CR-V is due for routine maintenance.
To help you better understand the maintenance schedule of your Honda, we here at Boardwalk Honda have created this Honda CR-V Maintenance Schedule eBook for the drivers of Atlantic City and Egg Harbor. Inside this eBook, you'll find information covering the following topics:
Importance of maintenance
Maintenance Minder™ system
Milestone maintenance
Maintenance safety
If you're curious about the maintenance needed for your Honda CR-V, simply fill out the secure form on this page and download your FREE eBook!