Brake Repair near Egg Harbor Township, NJ

---
When you're cruising the streets of Egg Harbor Township, NJ, how else are you going to stop and take in the stunning seaside views than with a proper set of brakes. To keep your brakes at their best and those scenic stops safe, you'll need a reliable source for brake repair near Egg Harbor Township, New Jersey.
That's where our team at Boardwalk Honda steps in. Our team of factory-trained and Honda certified technicians will provide you with all the services you need to maintain your brakes.
To learn more, read on below!
---
When to Have Your Brakes Repaired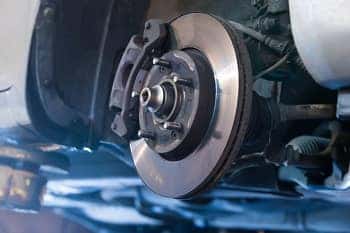 The need for brake repair will always vary by the driver. Not only is it dependent on how often you drive, but also the way you use those brakes on the roads of Egg Harbor Township, NJ.
Over time, you'll need to keep a close eye on your brakes to ensure they're still operating as they should. Brakes are built to last anywhere between 20,000 and 65,000 miles. So, first things first, you'll need to keep watch on your vehicle's odometer.
Though, if you're a much more frequent driver, with more stop-and-go situations, you may require brake repair sooner. If you feel as though your brakes have reached the end of their road, you'll want to have them serviced as soon as possible.
Signs You Need Brake Repair
Another way to know when it's time for brake repair near Egg Harbor Township, NJ, is by looking out for a short list of telling signs. These signals will obviously show themselves when you apply pressure on your brake pedal, and they should be fairly easy to spot.
Some of them include:
Unresponsiveness
Vibrating Brake Pedal or Steering Wheel
Car Pulling to One Side
Strange Odor or Burning Smell
Grinding or Squeaking Sounds When Braking
Additionally, most modern vehicles are equipped with a brake system warning light to let you know when your brakes or braking system are malfunctioning. If you notice any of these signs, or your vehicle's brake light, you should seek out service immediately.
Brake Repair at Our Honda Service Center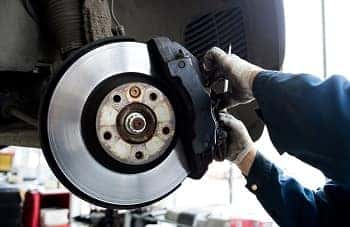 When it comes time to have your brakes looked at or repaired, our service team will be here to help. Along with basic inspections and significant brake repair services, our team will make sure you and your vehicle are safe and sound before you take on your next Egg Harbor Township adventure.
With us, you'll be able to drive off in confidence knowing our team has used only the best, genuine Honda parts to make the necessary repairs. These original equipment manufacturer (OEM) parts are the same used in your vehicle's original build, and we're stocked with plenty of them.
No matter the model, year, or body style of your Honda vehicle, we'll be able to equip it with the best possible brake parts. You'll also find these parts available for purchase and pickup with the help of our online order form. If you're looking to make an at-home brake repair, we'll make sure you have the very best at your disposal.
---
Quick & Convenient Brake Repair near Egg Harbor Township, NJ
Don't let faulty brakes stand in the way of your Egg Harbor Township, New Jersey, travels. With the help of our team here at Boardwalk Honda, reliable brake repair is always within reach.
To schedule your next service appointment, contact us today!
---
Schedule Service Appointment
Dealership Info

Mon - Fri

9:00 AM - 8:00 PM




Sat

9:00 AM - 6:00 PM




Sun

Closed

Mon - Fri

7:00 AM - 6:00 PM




Sat

7:00 AM - 6:00 PM




Sun

Closed

Mon - Sat

7:00 AM - 6:00 PM




Sun

Closed