Auto Repair Questions
At Boardwalk Honda, we're always happy to help drivers with their automotive needs from assisting them with finding the right vehicle, performing the necessary maintenance, and of course, answering their questions. That's why we have this auto repair FAQ page. To help streamline the process, we supplied the answers to several questions that were asked by many drivers in the Atlantic City, Egg Harbor, and Galloway areas.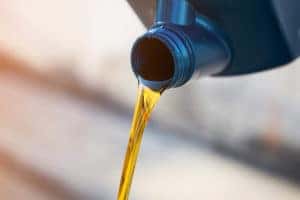 Look below to see if we tackled your question and provided you with the answer you were looking for.
Honda Check Engine Light Display
How to Get a Car Repair Estimate
Signs Your Timing Belt Needs to Be Replaced
Why is My Car Drifting And Pulling?
Why is My Car Heater Blowing Cold Air?
Why Is My Car Smoking but Not Overheating?
How Often Should I Have My Oil Changed?
Keeping up with your vehicle's necessary oil change is important because it helps the vehicle perform smoothly and at its most efficient. Putting off the oil change for a while will result in a sluggish performance, and if neglected, could result in severe engine complications. Luckily, your Honda has the Maintenance Minder™ system that can keep you informed of when your oil needs to be changed. Honda models use synthetic oil, so you can effectively get 7,500 miles per oil change. Keep an eye out for your Maintenance Minder™ to flash the oil change code so you know when to schedule your service.
How Frequently Should My Tires Be Rotated?
Considering that your tires are one of the hardest working components on your vehicle, you'll want to have them rotated regularly to help even out their wear so they can last as long as possible before requiring a replacement. Tire specialists and technicians recommend that you have your tires rotated around 6,000 to 8,000 miles. Luckily, your oil change falls right in the middle, so schedule your tire rotation with your oil change and you'll effectively kill two birds with one stone.
How Do I Check My Vehicle's Fluids?
Checking your vehicle's fluids periodically can help you stay on top of any required maintenance and service. You'll want to check your oil, your transmission fluid, your brake fluid, and even your engine coolant to stay on top of their levels and quality.
Checking Oil: You'll want to clean off your dipstick and then insert it into the tube. Pull the dipstick back out to see the current level of your vehicle's oil. You can also check the consistency and color to see if it's dirty.
Checking Transmission Fluid: Locate your transaxle fluid dipstick. Pull it out and wipe it before inserting it in the tube. Remove the dipstick and check the level and quality. Transmission fluid should be pinkish and free from any burning smells or particles. If you notice particles, contact us for a flush and replacement.
Checking Brake Fluid: Remove the reservoir cap and carefully clean the opening. Make sure that the fluid is about a half an inch from the top. If it's lower, fill the reservoir to the appropriate level.
Checking Coolant: All you have to do to check your engine coolant is inspect the side of the coolant reservoir to see if it reaches the "full" mark on the outside of the container. If it's low, add more coolant so it can reach the level.
How Can I Read Tire Size?
In order to read the size on your tires, you'll need to know the sequences of letters and numerals.
Ex. P215/65 R15 95H
P stands for Passenger. If the tire says LT, it stands for Light Truck.
The series of numbers (215) after P is the Tire Width in millimeters.
The 65 after the slash is the aspect ratio, which measures the tires height compared to its width.
R stands for Radial, which is the layers that run across the tires.
The 15 after the Radial is the Wheel Diameter, which measures one side of the wheel to the other.
The 95 that appears after the Wheel Diameter is the load index, while the H indicates the tire's speed rating.
Do you have any more questions about your vehicle's repairs, inspections, or maintenance? Feel free to contact us so we can include it with this page and help other drivers.
Schedule Your Service Appointment Today
Boardwalk Honda is always proud to help drivers in Atlantic City, Egg Harbor, and Galloway with their automotive needs and questions. Contact us to schedule your next service appointment.
Dealer Info
Mon - Fri

9:00 AM - 8:00 PM




Sat

9:00 AM - 6:00 PM




Sun

Closed
Mon - Fri

7:00 AM - 6:00 PM




Sat

7:00 AM - 6:00 PM




Sun

Closed
Mon - Sat

7:00 AM - 6:00 PM




Sun

Closed
Find Us